COVID-19
---
As we are sure you will understand, we have now taken the decision to postpone our many activities in and around the community.
This includes the organised runs on Mondays, Tuesday and Wednesdays, the Couch to 5K groups and also the NBR Crofters 10km which was due to take place on Sat 2nd May.
Whilst disappointing, due to the recent developments relating to COVID-19, this became an easy decision for us to make. We are currently exploring our options for continuing in the near future and we are in communication with UK Athletics. We share your disappointment regarding these measures but know that when we do start up again we will again make sure that your experience with us is an excellent one.
We will be in touch as soon as we have any further information with regards to reducing these restrictions. Thank you in advance for your patience and understanding.
Say Safe!
Thanks, NBR Committee
---
Club Runs
---
We meet 3 times a week for organised runs and related activities.
A number of different distances and paces are on offer, from a speedy 6 miler to a more relaxed 4 mile chatty!
Details are below.
Everyone is welcome, no matter what ability, just bring your happy face!
MONDAY MILERS 7PM @ Dunscar War Memorial
TUESDAY TRAILERS 7PM @ Bromley Cross Railway Station
WEDNESDAY IMPROVERS 7PM @ Bromley Cross Railway Station
North Bolton Runners…..more than just a running group!
---
RunTogether
---
We use the RunTogether app/website as an online booking system for our runs. It's free to register and use and we use to ensure we have enough volunteers etc. So please do register and please do book yourself on the various runs we have. The earlier you book the better we can plan things, preferably at least 24 hours beforehand.
Runtogether will NEVER be compulsory and you can always just turn up, but we'd like to keep people who do that to a minimum, just so we can plan and make your experience better and safer.
North Bolton Runners presents, the New Year Couch to 5k program!
We'll be running this on Mondays and Tuesdays starting in February for 9 weeks
This time we'll be meeting at the Egerton and Dunscar Health Centre
Our couch to 5k run sessions are to get you off that sofa and enjoying the benefit of a fun social running experience.
You will not regret joining us for these. Our capacity is only 40, so book early and book all sessions you want to attend at the same time to be sure of your place.
Please register online;
For the Monday sessions please click here
At North Bolton Runners we pride ourselves in supporting all things local.
We thank all our local community and local businesses for their help and support throughout the year (see MEMBERSHIP section).
This said we also would like to support our local running community.
So this year we have a suggested race list which incorporates the local running clubs , local charity races and local events companies.
It would be fantastic to see our NBR members turn out for these and support each other with our running achievements.
For more details see the EVENTS section.
********************************************************************
Exciting club challenge starting in April !! Watch this space for more information!!
********************************************************************
Join NBR in fundraising for Bolton Hospice!
We've have made it our mission for 2020 to bring people together to complete the Manchester Marathon on Sunday 5th April.
Like everything we do at NBR, it's more than just the running. We're aiming to strengthen our community by connecting people. With this in mind, we're not just looking for runners, we want enthusiastic supporters to help cheer us on during the event. If this is you, please get in touch.
If you fancy running, don't worry, you don't even have to run the full thing.
There's an option split the distance into a 2 leg, or even a 4 leg relay…you just need to find some running buddies!
Fancy joining us?
Sign up deadline 29th Nov
To support Bolton Hospice further, we also have the following on the horizon…
· Hot Chili Fundraiser - Fri 17th Jan
· NBR Tinkers - Junior Parkrun Takeover - Sunday 29th March
The Crofters 10K !!!
Saturday 2nd May, 10:30 @ The Crofters
Tickets are now on sale, head on over to the NBR Store to secure your place.
Tickets are £18 for non NBR members and £16 to affiliated members
Membership Benefits
---
***Please note that our membership term runs annually from April to April. This is to match the UK Athletics membership term.
Exclusive access to NBR running kit.
Local shops
15% discount at Run Bolton/Run Preston (Blackburn Road).
10% discount at Tobutt Sports and 5% off sale items.
15% off Campcraft (non sale items only).

Local food/drinking establishments
20% off your food bill at Grappa at the Crofters
10% off your food bill at The Railway
10% off at the Nook & Cranny (Tues & Weds)
10% off your food bill at ROKA (Sun to Thurs)
2 for 1 (cheapest meal free) Mon & Tue at Hot Chilli
10% off food bill (member + 1) Wed & Thurs at Hot Chilli
Local Health and Fitness Services
10% off sports massage with Kate Eckersely – Tel #: 07980101789.
20% discount with Deb Olujic – Physiotherapist - 07533743134.
25% off Michelle Mortimer Running Coach - 16 week premium coaching packages/training plans (£75 instead of £100).
Also a free 45 minute canicross taster session (running with your dog). - https://mileswithmichelle.co.uk
10% off a block of 8 PT sessions with Richard Smith and 20% off a 3 month online personalised training programme.
(Enjoy Running – see Facebook page: https://www.facebook.com/enjoyrunninguk/

Discounted membership at Big G's Health & Fitness (down from £30 to £25) https://boltongym.co.uk/
10% discount at Becky Walker Fitness & Coaching https://www.facebook.com/beckywalkercoaching//
*** Please note that these discounts are subject to change/withdrawal at anytime at the discretion of our partners.
*** Discounts offered to members only (unless otherwise stated). and will only be applied on production of the NBR membership card and another form of valid identification (e.g. driving license, bank card etc.)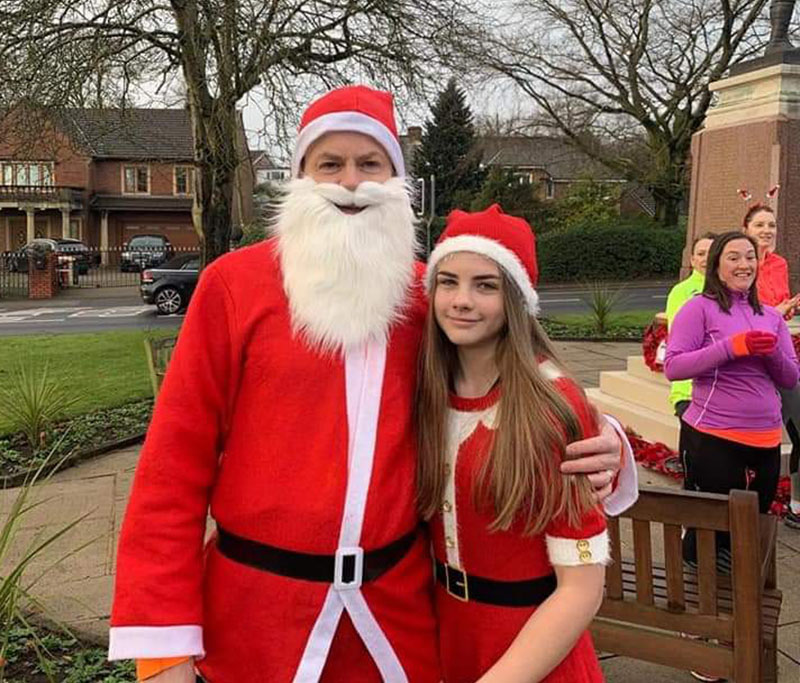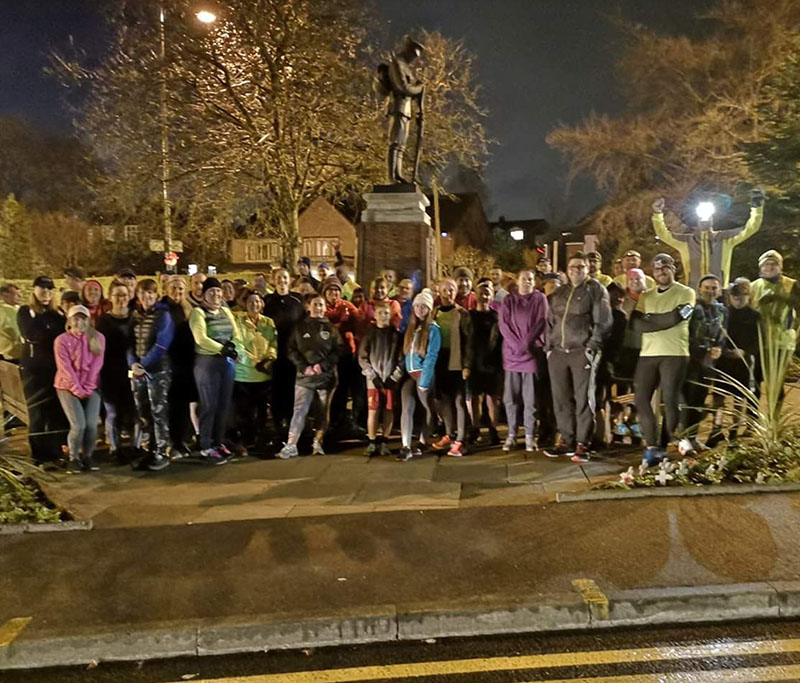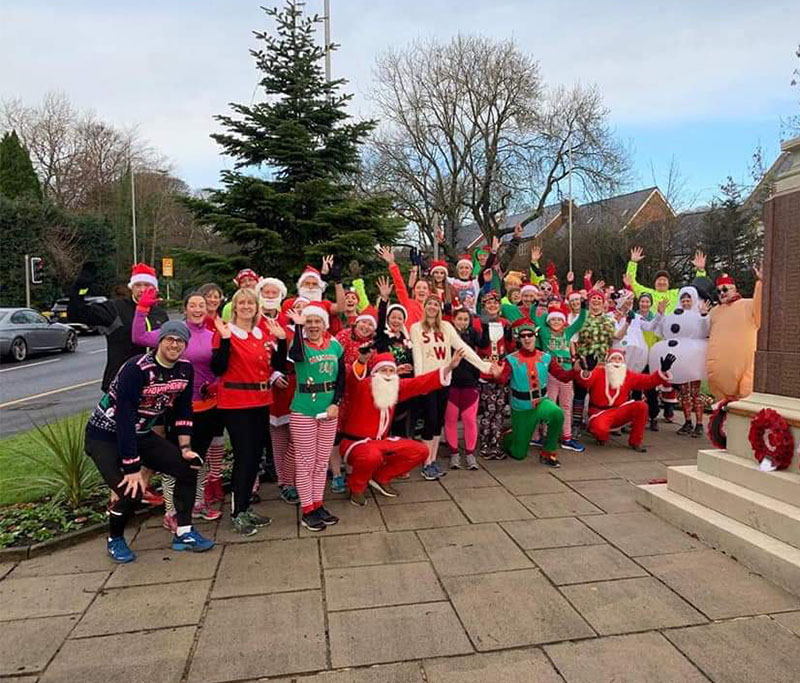 Chris Reddy
Chair
---
I started running in 2010 when my wife persuaded me to do the Manchester 10km - I've not stopped running since! I've now completed a range of distances from 5kms to ultras and use running as a way to keep fit, top up my well-being and spend time with others. Through my work in education, and formerly being a PE teacher, I have always worked to help others become physically active. To take this a step further, I decided to work towards developing a local, friendly running community. With the help of a group of other enthusiastic runners in the area, I helped set up North Bolton runners. The supportive NBR community which has developed, inspires me to continue running, try new events and meet more people in the area to run and socialise with. .
Hannah Clarkson
Events Coordinator
---
I got into running whilst at University in Sheffield as a distraction from revision and a way to explore the local area. I've run a few 10ks and half marathon events in the past but was lucky enough to get a ballot place and partake in the 2018 London Marathon (the hottest on record!!).Following this I joined the NBR to meet others and find the motivation to continue pushing myself. I plan to focus on half marathons for now, (except the Windermere Marathon!). I currently work in mental health and am a strong believer that running, especially in a social group, can have significant benefits on your mental health.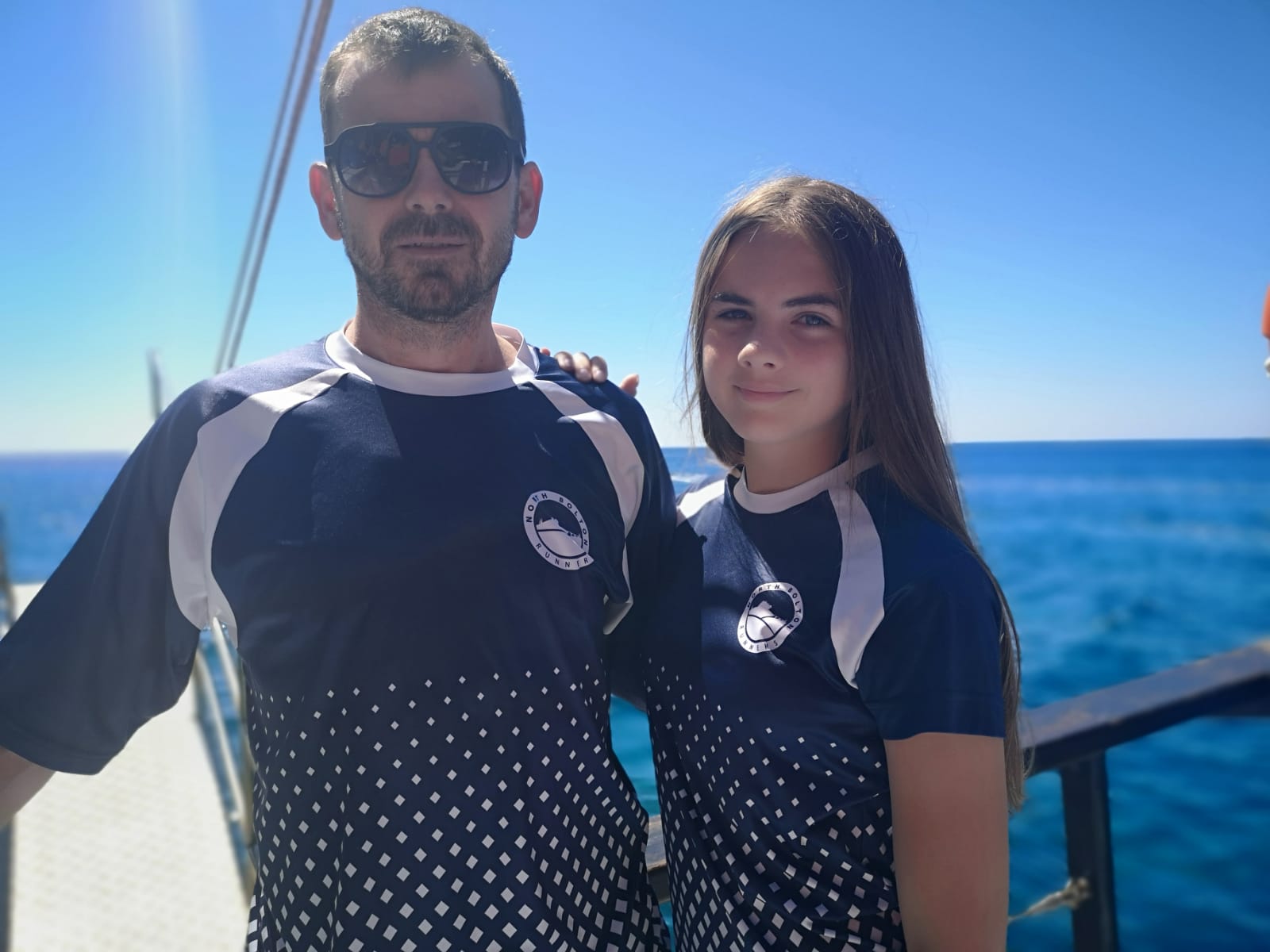 Dave Henshall
Vice Chair / Social Media
---
I've run for the past 25 years on and off, but become a regular runner over the past 4 years.I've run a couple of half marathons but I run to stay fit as I'm getting old now. I came up with the idea of #MondayMilers after running with #TrailTuesday I also want to get as many people out running as possible and enjoying the social element of it. I don't really have a preference for trail or road but do think that Trail is great for concentration and keeps you on your toes whilst road is easier and can have more route options. I enjoy seeing other people develop and have even managed to get my daughter to join. Lucy is now a regular on Monday Milers and loves running with the group....
Colin Bain
Treasurer
---
I started running via triathlons 22 years ago as a competitive youth throughout the northwest. University life and partying took over and was then superseded by a busy working and family life and other than short spurts of exercise at the gym did very little outside of an active job. A few years back I decided that I needed to get back to some form of exercise and knew I needed something to keep motivation high so signed up for the Rivington trail half marathon collecting sponsorship too. After that came another rest followed by sporadic training, 10k's and half's.... This year I wanted to stay motivated and run consistently and this is where I have found the group social runs so supportive and highlights I have signed up for this year are; running 1000 miles, Snowdon marathon and the three peaks 24hr challenge. i'm aiming to get some marathon training throughout the year and hopefully get some ultra trails next year and hopefully Ironman soon after... Watch this space.
Jenny Brown
Safeguarding & Welfare Officer
---
I have run on and off for the past 8 years, but do find excuses not to run so always needs a target to train for. I've run 10ks and 5 half marathons and now even the Manchester Marathon in April 2019, something I thought I'd never do. I started running with #TrailTuesday and have run with #MondayMilers too, having to fit it round shifts. I've now become a regular runner thanks to Chris and the group and wants to help get people out enjoying running Can usually be found at the back chatting avoiding mud!!
Nicola Elias
Secretary
---
I have been running for about 10 years. At first I just ran round the block to give me something to do. As it slowly built up I realised that I was actually enjoying running! After running a few" race for life" runs I decided I needed to aim for something a bit more to keep myself motivated. This has gradually progressed over the years building up to my first ultra marathon which I am hoping to complete in April. I joined #mondaymilers as I prefer road running and love back marking any of the groups, meeting new people and being involved in the local community. I hope to still be running in another 10 years!
Julie Riddle
Social Secretary
---
"I started running about 12 years ago after meeting my husband who was running mad ! It was a little infectious as after going to support him I decided I could perhaps do a 5k ? We both joined a club in 2010 and within a year the distances and challenges grew. Since then I've completed 4 marathons ( 3 of which were mountain marathons ) , a 24 hour race, too many half marathons to remember and every distance on every terrain including cross country and fell running. My favourite distance is the half marathon and I have tried to complete one a month for the last couple of years , however , I've managed 9 in a year but I'm determined to complete this challenge I've set myself. Trail is my favourite terrain and since moving to Edgworth last year and joining North Bolton Runners I've loved exploring and finding more and more beautiful routes. Running for me is a mix of socialising ,keeping fit and relaxing. The people I have met over the years through running have enhanced my life enormously and I can honestly say that running has opened up so many other doors within the sporting communities."